They feel compelled to leave their country or to live double lives, pretending to be people they are not. If they are exposed, they fear, they can lose their jobs, their families, or be expelled from universities.
Twenty-two years after Tajikistan decriminalized homosexuality, LGBT individuals in this conservative, predominantly Sunni Muslim country still must contend with systematic discrimination and physical abuse.
No legal protections exist, however, against any form of discrimination or widespread attempts to "treat" homosexuals. To date, the Tajik government has not acted on recommendations from the United Nations' Human Rights Committee and other international observers to change this.
Tajik Ombudsman Zarif Alizoda has denied that LGBT individuals encounter any persecution within Tajikistan. Current Time spoke with LGBT Tajiks and rights activists whose experiences do not reflect this assertion, however.
All but one of these sources requested anonymity to ensure their personal safety.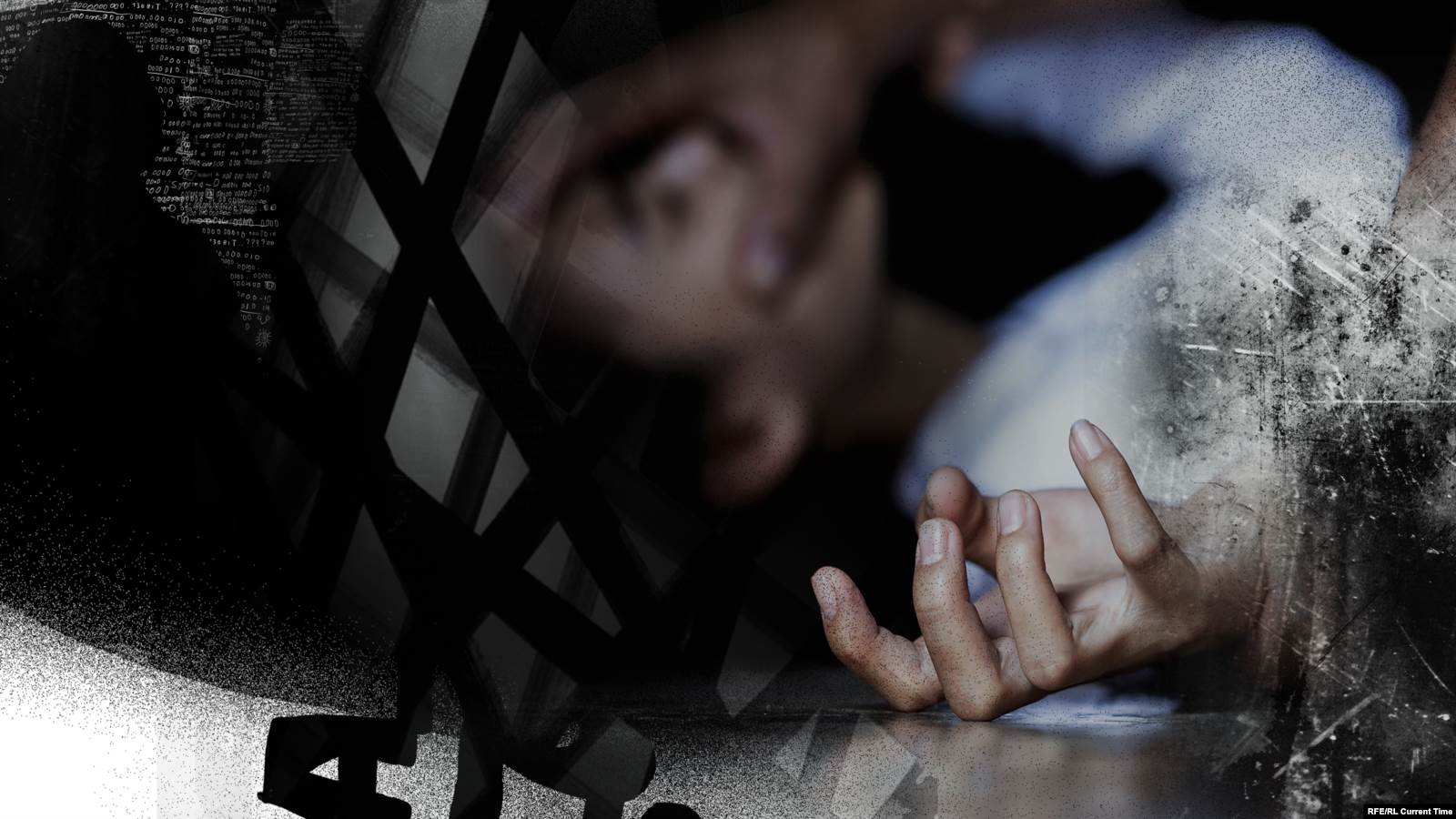 'Beat And Raped Me'
"I will never forget the wedding night. I wouldn't let him near me, but he hit and raped me. I cried, it hurt, but this didn't stop him.
This woman is a lesbian from Tajikistan who was forced into a heterosexual marriage.
In 1998, Tajikistan scrapped a Soviet-era law that made homosexuality a criminal offense. But LGBT Tajiks still must confront deeply rooted social taboos against sexual minorities.
"I liked girls but since I was born and raised in a religious family, I hid it from everyone," the woman, 25, recounted.
When she was 19 years old, her parents had her marry a neighbor's relative. Her inability to reciprocate her husband's desire for physical intimacy enraged him, the woman said. The subsequent beatings and rapes continued "almost every day," she claimed.
In Tajikistan, police are not routinely summoned in such cases since, as elsewhere in Eurasia, domestic violence is often seen as a private, family matter.
Eventually, unable to bear such treatment further, the woman shared her plight with her sister.
"She was the first to find out about my orientation," said the woman. "On the same day, she talked to my parents and told them about my husband mistreating me. She managed to persuade them to take me back" home.
A bride returning home from a failed marriage is considered undesirable in Tajikistan. But returning home as an acknowledged homosexual carries even greater potential risks.
"My sister didn't tell anyone about my sexual orientation, and I am very grateful to her for this," the woman commented.
The woman later left for Russia, seen as a relatively more liberal country, where she found work as a restaurant hostess. Divorced from her husband, she now lives there with her lesbian partner.
The woman has no plans to start over again in her homeland. "I don't want to return to Tajikistan," she said. "If I return, my parents will force me to marry again."
There, still only her sister knows about her sexual orientation, and "understands and accepts me."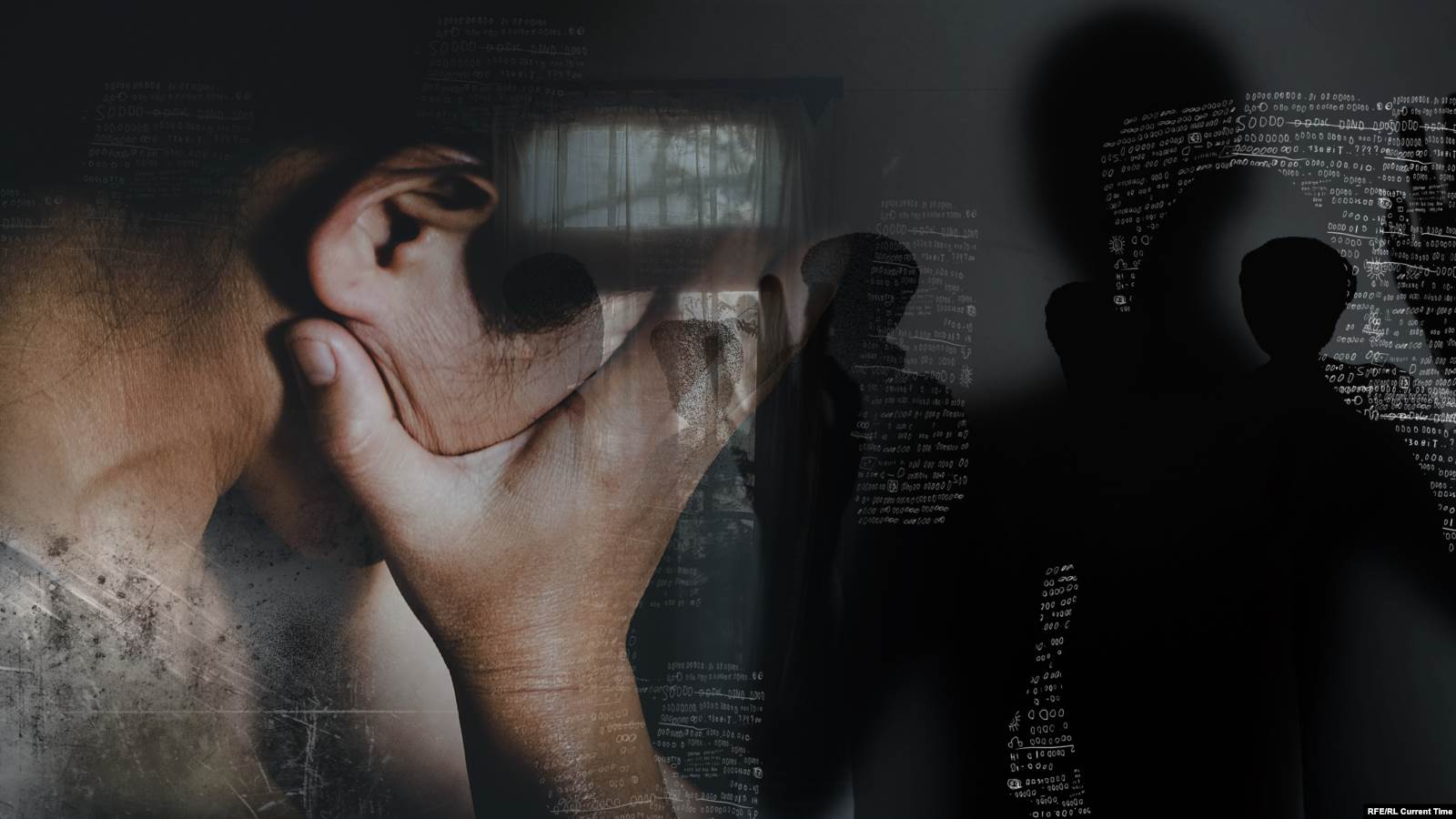 'If Only Prayers Could Help'
Parents seeking to reverse their children's homosexuality often turn to a mullah. The Koran, they believe, forbids homosexual relations.
"Parents of gays have contacted me many times, crying and begging me to help them," commented one Tajik mullah, who, fearing for his safety, requested anonymity. "At first, I didn't want to help them because it [homosexuality] is a sin, but then I agreed."
When meeting with the children of these parents, the mullah said, he explains that homosexuality "is wrong," citing "examples from the Koran." He also reads prayers.
"Many gays, whose families turned to me for help, have realized their mistake and recovered," he continued. After beginning to practice namaz, prayers recited five times a day, these young Tajiks "became religious and got married," the mullah said. They now often come to visit with their children, he added.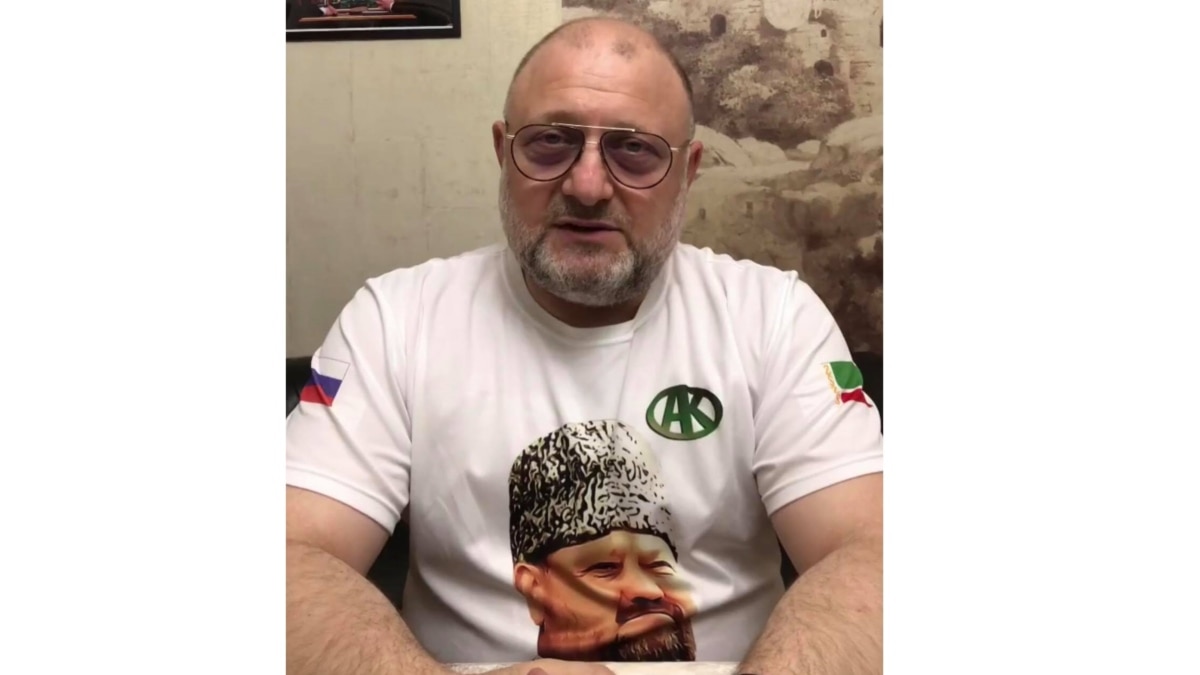 But, as human rights researchers also have found, those LGBT Tajiks who claim to be "cured" sometimes are leading double lives.
One 28-year-old owner of a grocery store in Dushanbe is among those LGBT Tajiks whose parents turned to a mullah to try and reverse their homosexuality.
The man says that he has known since he was 13 that he is homosexual.
That realization caused him much suffering as an adolescent. When he told a male classmate that he had a crush on him, the boy, he said, laughed and told others. "From that day on, my life became hell," the man recollected.
As the story spread through the school, his teacher questioned him about it. Frightened, he replied that his classmate had simply misunderstood a profession of friendship.
"After that, they called me names," the man said of his former classmates. "No one made friends with me." The man's family subsequently moved and enrolled him in another school. "There, I didn't tell anyone about anything," he said.
When the man found a boyfriend in university, his family finally became aware of his sexual orientation when his mother caught the pair kissing.
Enraged, she told her husband and other sons about what she had witnessed. The man alleges that, as a result, his father and brothers beat him up and forbade him from contacting his boyfriend.
His father, he said, then reached an agreement with a mullah who said he could reverse the son's homosexuality.
"Almost every day, my brothers or father dragged me to him," the man said. The mullah "read prayers, kept persuading me, telling me what a sin [homosexuality] was."
"If only prayers could help, I would have been very happy," the man confided. "My torment would have ended."
Instead, he said, to "end this hell," he told his family that the meetings with the mullah were helping him. "The family was happy. And then the question of my marriage came up."
As can occur elsewhere in the region, the grocery store owner's parents chose the bride themselves and arranged the wedding. Defying his parents, however, the young man stayed in touch with his university boyfriend, who suggested that he join him in Russia.
Unknown to his family or fiancee, the man applied for a passport. When his family got wind of this, he claimed, his father and brothers beat him again. His passport was confiscated.
One of his brothers, he alleged, also threatened him with rape if he "did not stop being gay." According to rights researchers, sexual violence to "insult" homosexuals routinely occurs in Tajikistan.
In this man's case, after he married, his family asked him to show them blood on the sheets – a custom practiced throughout Eurasia – to confirm that the couple had had sexual intercourse on their wedding night.
Now married for six years, the man states that he does not love his wife, though he does love the couple's two children.
His wife knows that he is homosexual, he said. "She was shocked but stayed with me. She is from a traditional family and her relatives will not accept her if she breaks up with me."
Meanwhile, the man continues seeing his boyfriend, who has returned to Tajikistan. "I do not know what to do," he said. "I love my young man. I want to live with him in peace, but I do not want to leave my children."
'A Struggle For Morality'
Options for publicly seeking counsel to resolve such dilemmas do not exist. Although the World Health Organization removed homosexuality from its International Classification of Diseases in 1990, Tajikistan's chief psychiatrist, a government official, still considers it a disease that can be reversed.
"If anyone needs help, we will help as far as possible," chief psychiatrist Khurshed Kunguratov, commented to Current Time in 2018. "First, we'll talk about why it happened, where it came from, and then we'll treat it. We will treat it with a guarantee" that it will not reoccur, he said.
Kunguratov termed homosexuality "an absolute deviation" from publicly acceptable behavior. "This is supposed to be a struggle for morality," commented one Dushanbe rights organization employee, who asked not to be named. "Soviet stereotypes about LGBT people remain in the country."
As part of government-endorsed campaigns to stamp out "amoral crimes," law-enforcement officers appear often to target sexual minorities for detention, intimidation, or, even, sexual abuse, the International Partnership for Human Rights and the Helsinki Foundation for Human Rights wrote in a 2018 report.
Police and others who mistreat LGBT Tajiks tend to act with impunity, the researchers found.
In autumn 2017, the Prosecutor General's Office released a publication that stated that Tajikistan's Interior Ministry had created a registry of gay and lesbian Tajiks. The Interior Ministry later denied that such a registry exists.
The employee of one Dushanbe rights organization, who asked not to be named, however, told Current Time that such lists exist for both LGBT individuals and sex workers.
The Tajik Interior Ministry declined to comment on these lists.
Often, the police appear to be a large part of the reason why many homosexual Tajiks who fear for their safety simply opt to live abroad.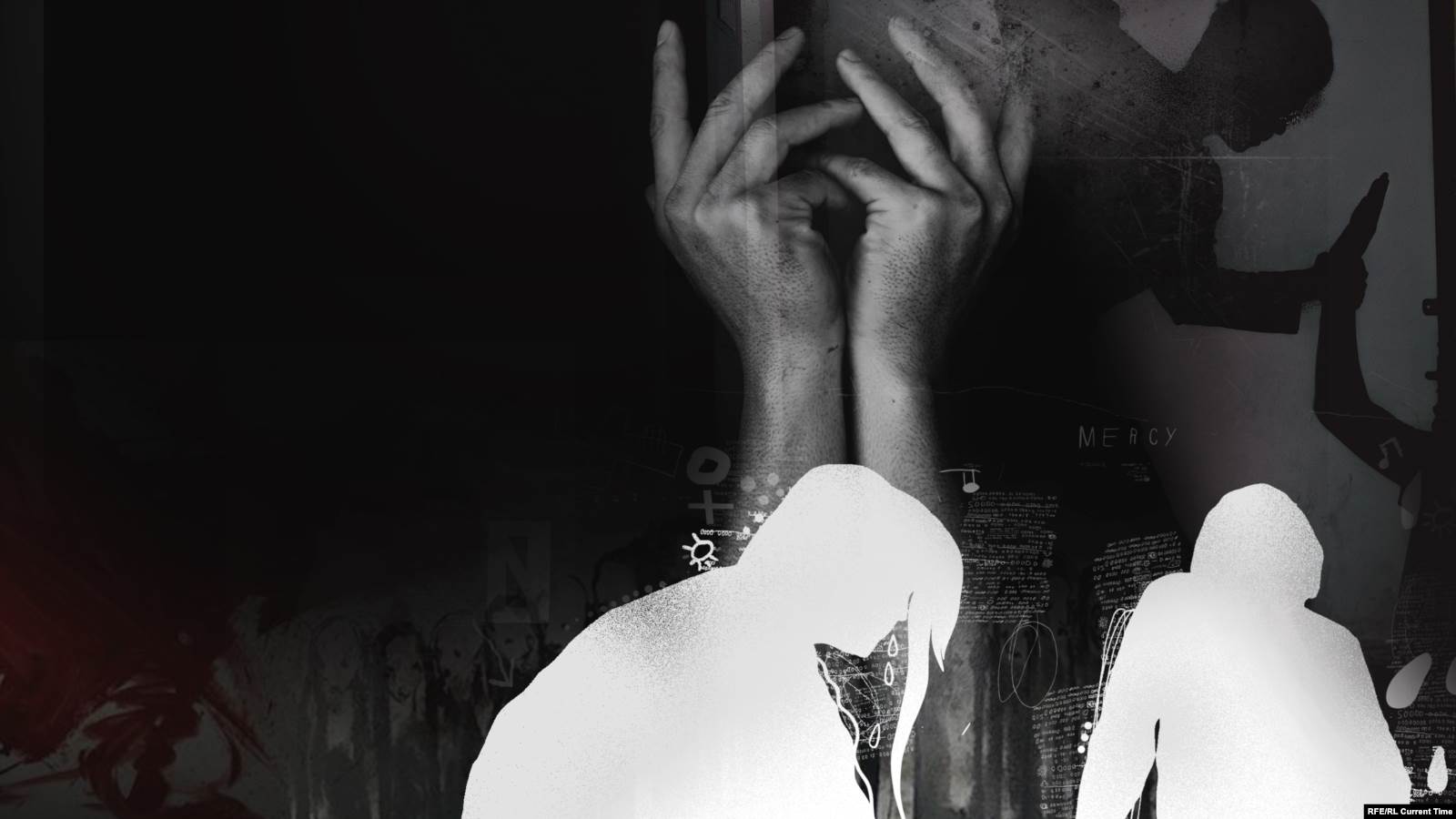 'I Thought There Was Something Wrong With Me'
The abuse 24-year-old Tapeshi Matin faced as a homosexual in Tajikistan led him to emigrate. He first left Dushanbe for Russia, where an LGBT-rights organization helped him to move to Spain to study.
There, Matin created an Instagram account where he offers help and support for LGBT people. Some Tajiks who turned to him for help, including one homosexual man with HIV/AIDS, "were already on the verge of suicide," he said.
Matin talks with them and tries to provide the psychological support they need. His long-term aim, he says, is to set up a non-profit foundation in Tajikistan to help its LGBT community.
Matin's own experiences have inspired his desire to help. He realized that he was gay at the age of 13. "It was strange for me that I liked boys. I thought that there was something wrong with me, and I chose to be by myself."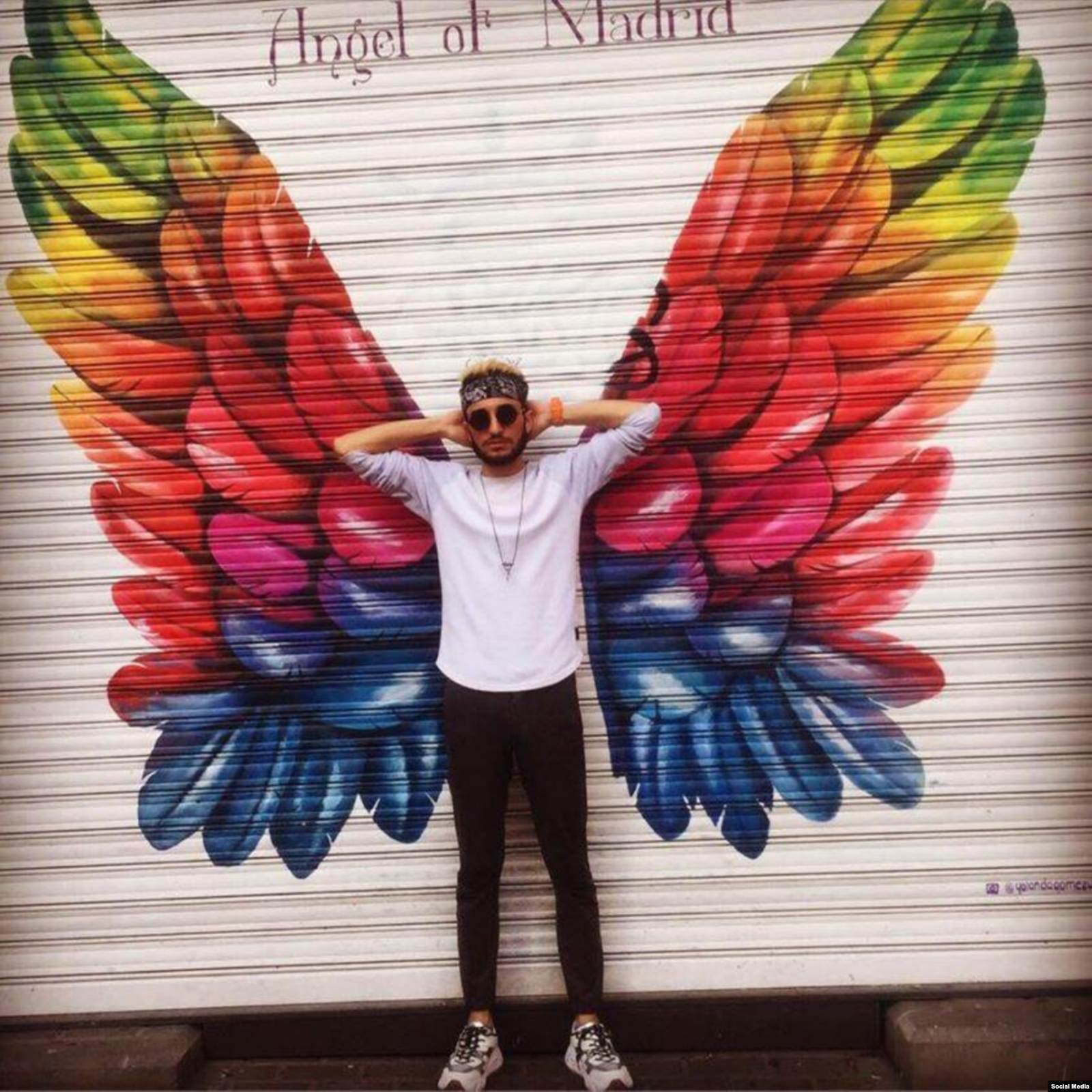 At the Tajik State Institute of Arts, where Matin had enrolled to become a journalist, he became friends with other gay Tajiks. They endured mocking songs, as well as harassment from men outside of Dushanbe.
"On the streets, they called me names and beat me up many times," Matin recalled. One cousin who learned that he was homosexual also beat him up and "threatened to burn me at the stake," he claimed.
The Dushanbe police were also among his alleged abusers
"My young man was crying at the bus stop," Matin recounted. "He had some difficulties at the time. The district police came up to us. They took us to the department, started accusing me of homosexuality."
Matin alleges that the police grabbed his rear end, calling him a prostitute. Only payment of a bribe led to the two men's release, he said.
International human-rights researchers describe this practice as commonplace in Tajikistan. Active public debates about the problem do not occur, however. The potential stigma for affected families is too large.
As for Matin, his parents still know nothing about his sexual orientation. "They don't consider gays as people," he said. "If they find out, they won't accept me, anyway."
---
This story is based on "Брат сказал: не перестану быть геем – изнасилует". Как живут ЛГБТ в Таджикистане by Zebo Nazarova.