As protests in the United States against racism and police brutality were just getting started in late May, Minnesota photographer Miroslav Skorykh headed to Minneapolis' 3rd police precinct. There, on May 25, police officers had detained George Floyd, a 46-year-old African-American restaurant security guard, on suspicion of having passed a counterfeit $20 bill. Floyd died in custody.
Within Current Time's coverage zone, government-allied media have often propagandized, for various aims, both the peaceful protests against Floyd's death and the street unrest that followed, combining them into one.
To let viewers decide for themselves about these events, Current Time spoke with Skorykh, a Russian speaker, who shared his photographs and impressions of the initial demonstrations and disturbances in Minneapolis.
The shots were taken on May 29, 2020.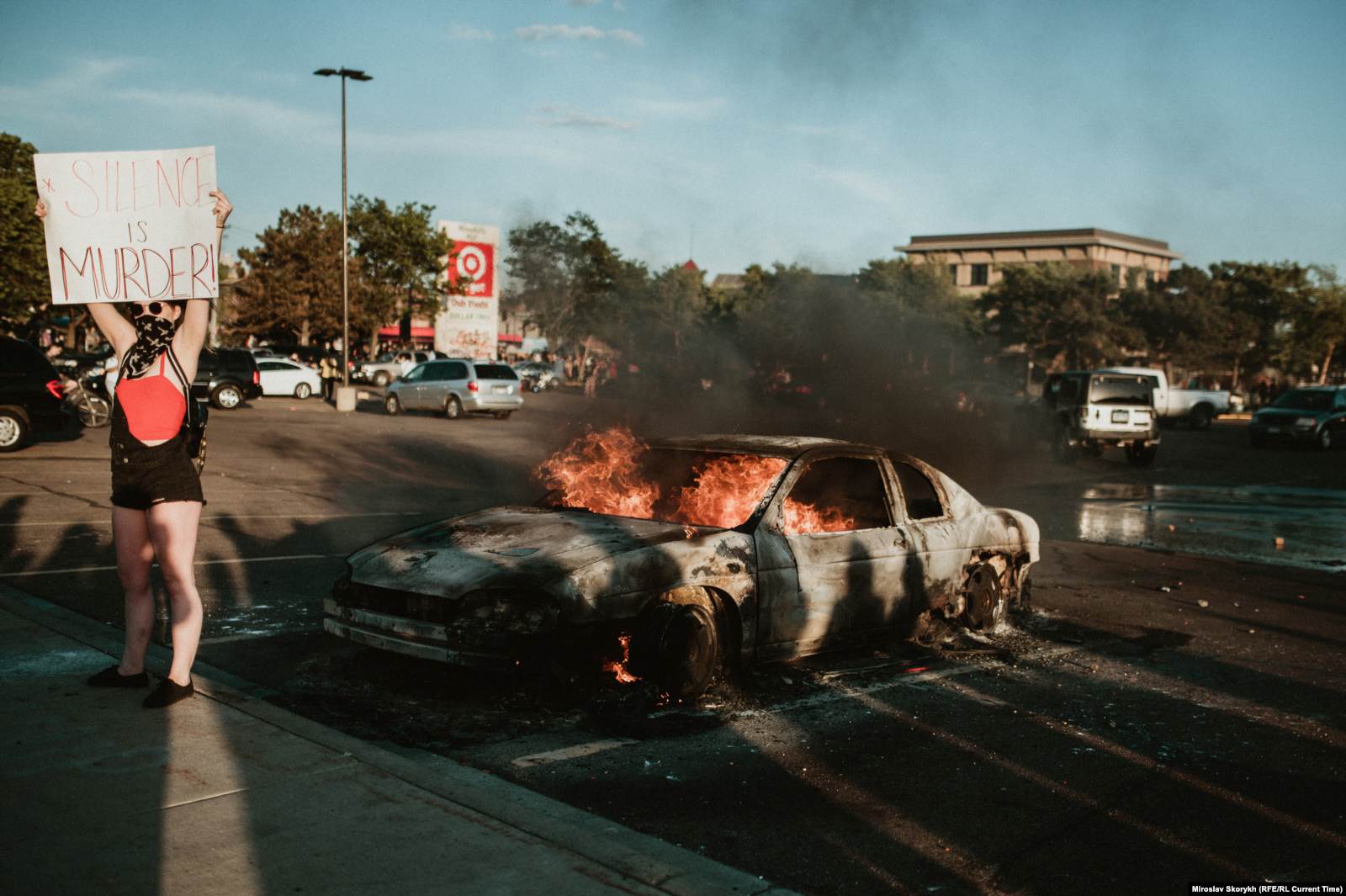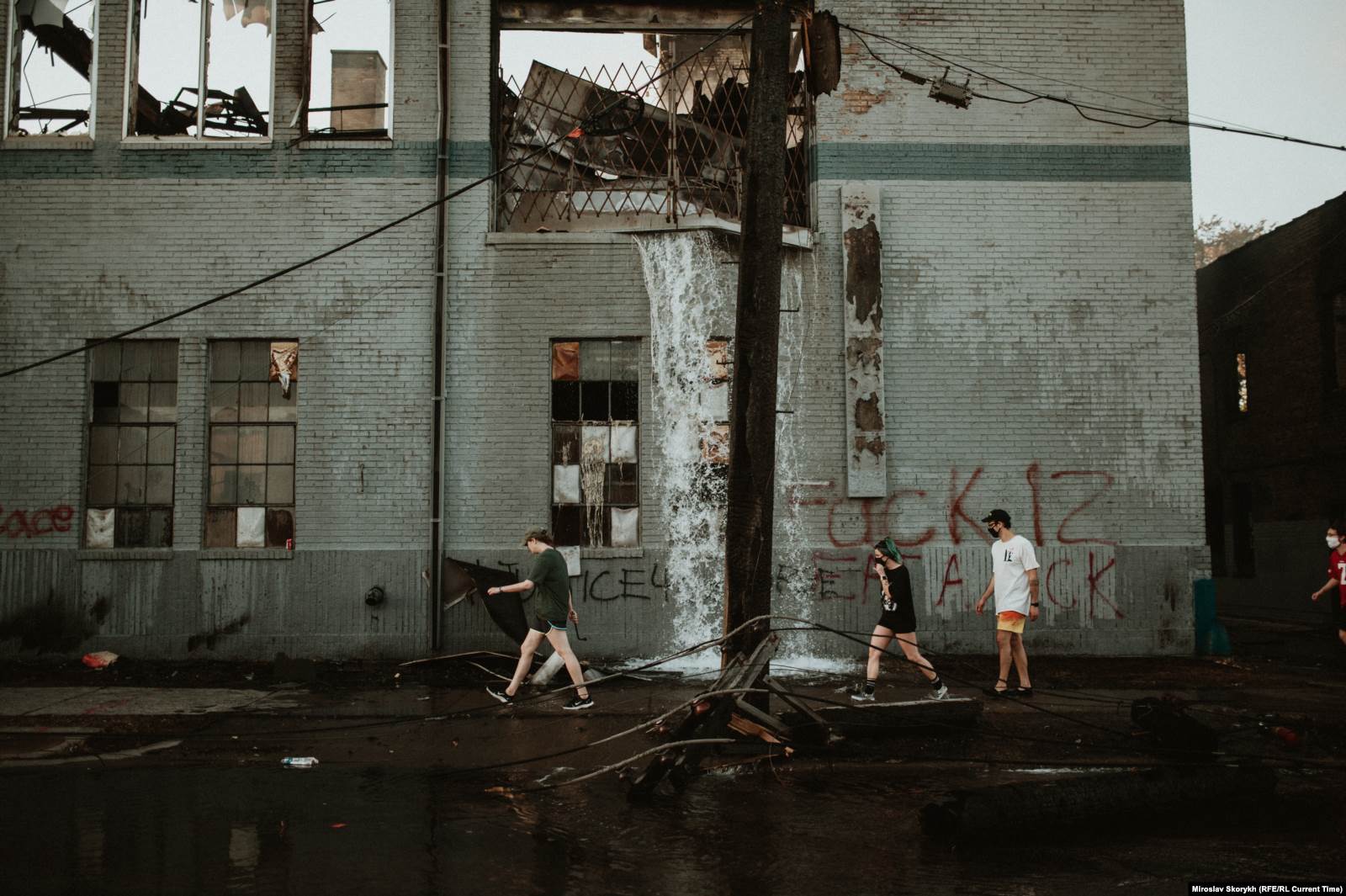 Skorych recounted that the protesters he saw were both peaceful and violent: "…There were screams, people threw things at the [police] department, cars were already burning in the parking lot, and people were carrying things out of a store and just burning them directly on the car.On one side, people are singing, someone is praying. They're truly expecting some kind of changes. On the other side, people just took out carts stuffed with things from the store and loaded them into cars."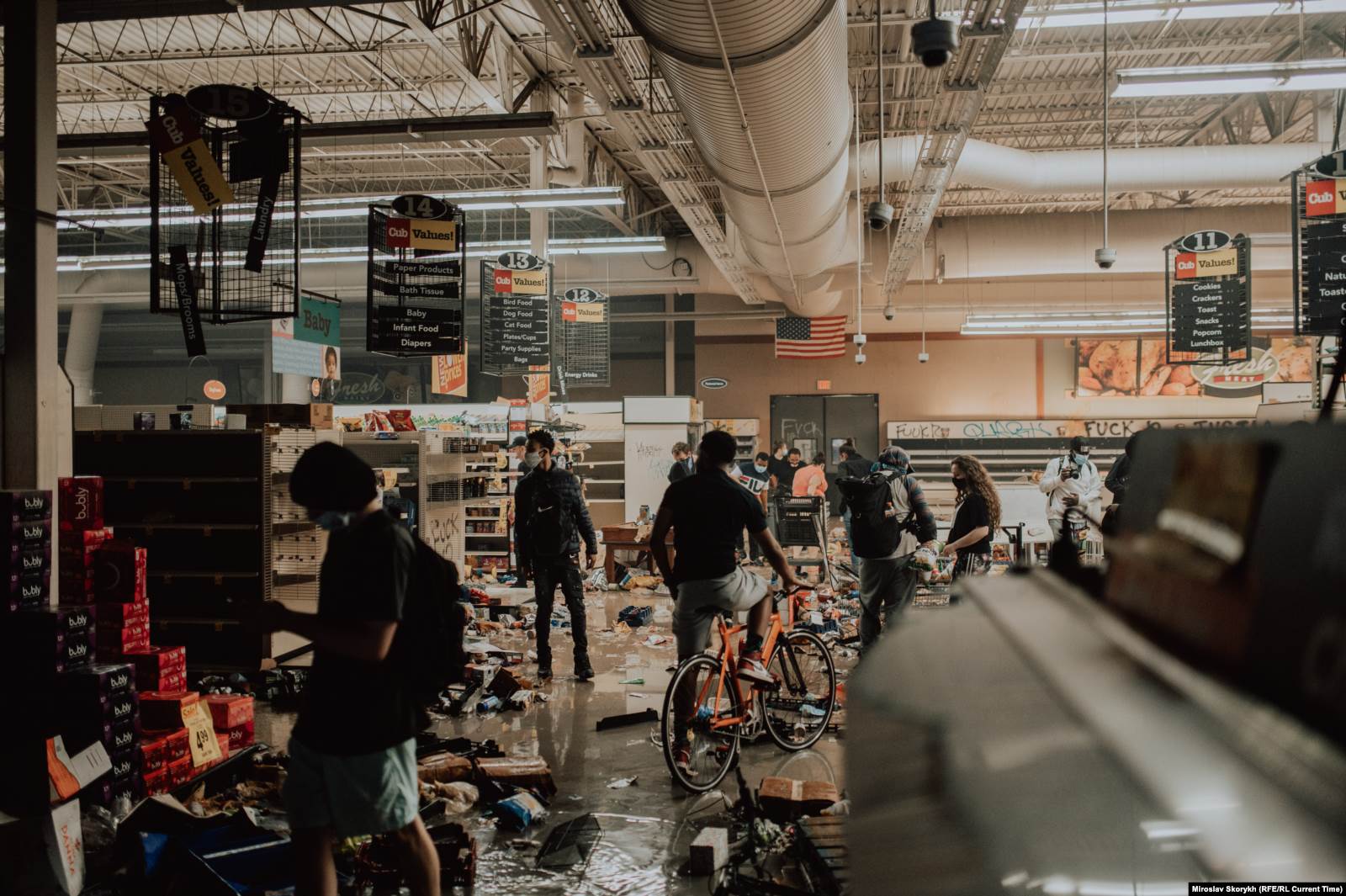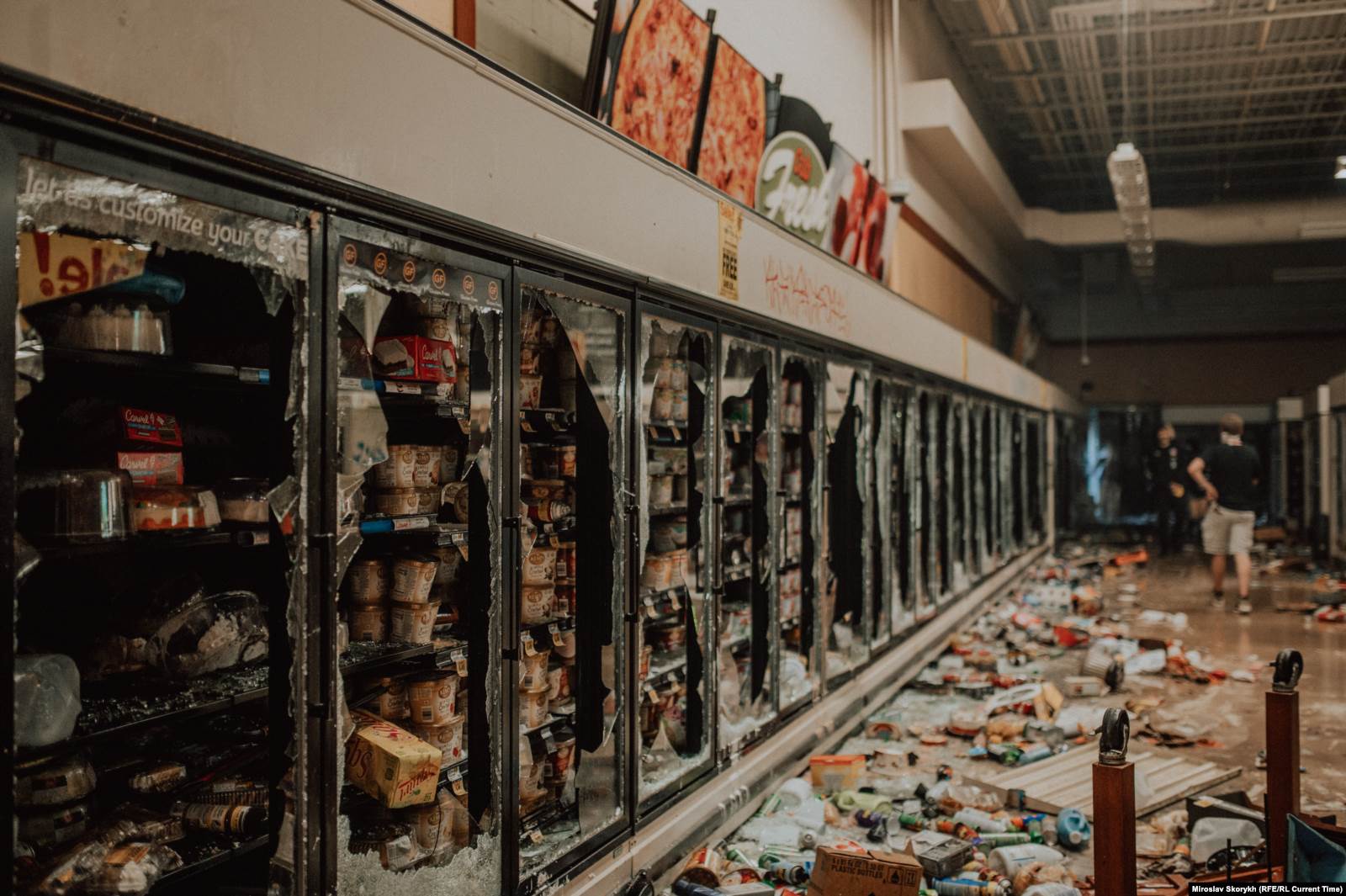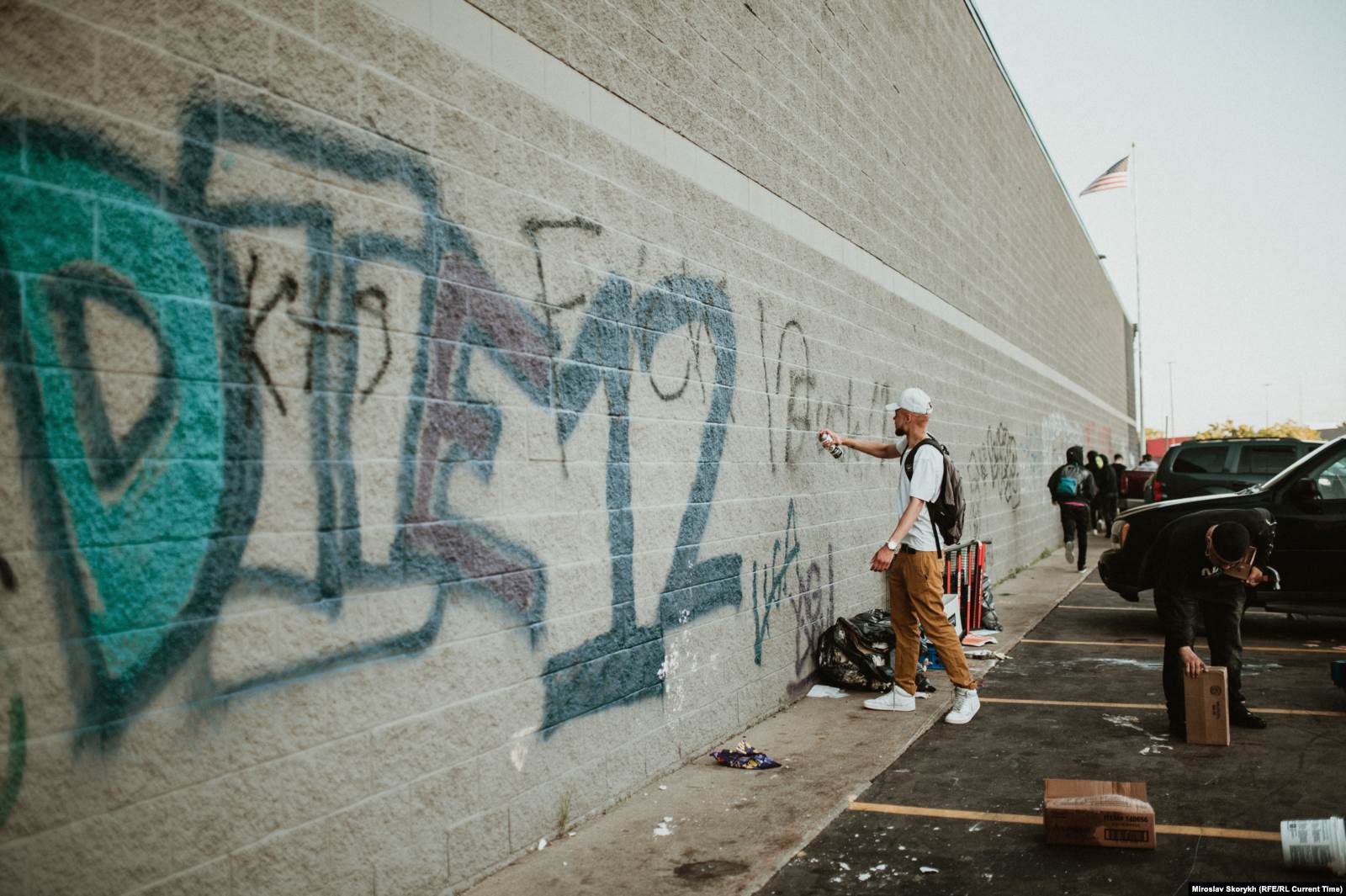 "I went into one store just to see what's going on there. A bunch of people come in, take things. Someone comes in, breaks the glass in the refrigerators. I saw how one person just came in, broke the glass, and left."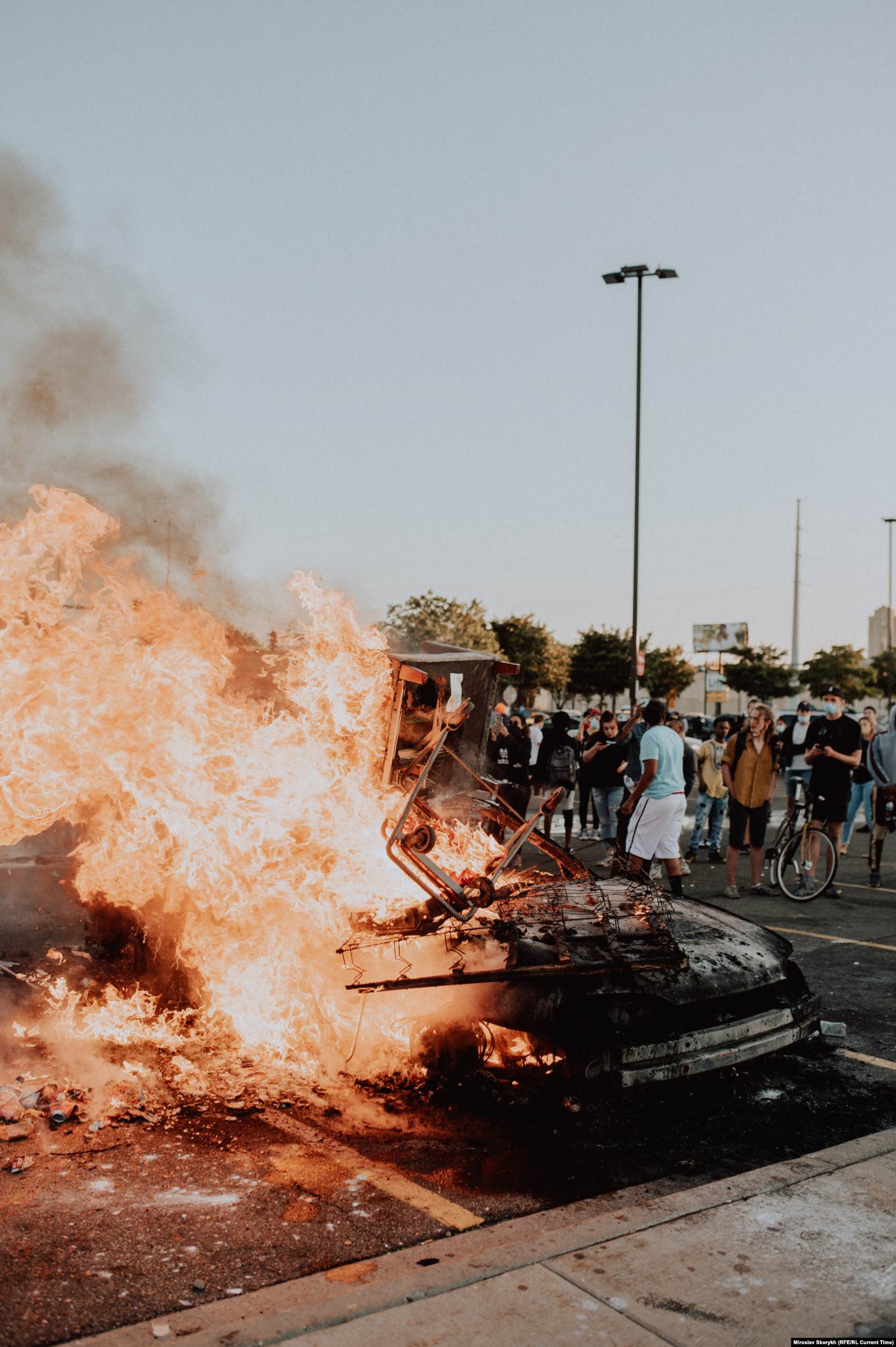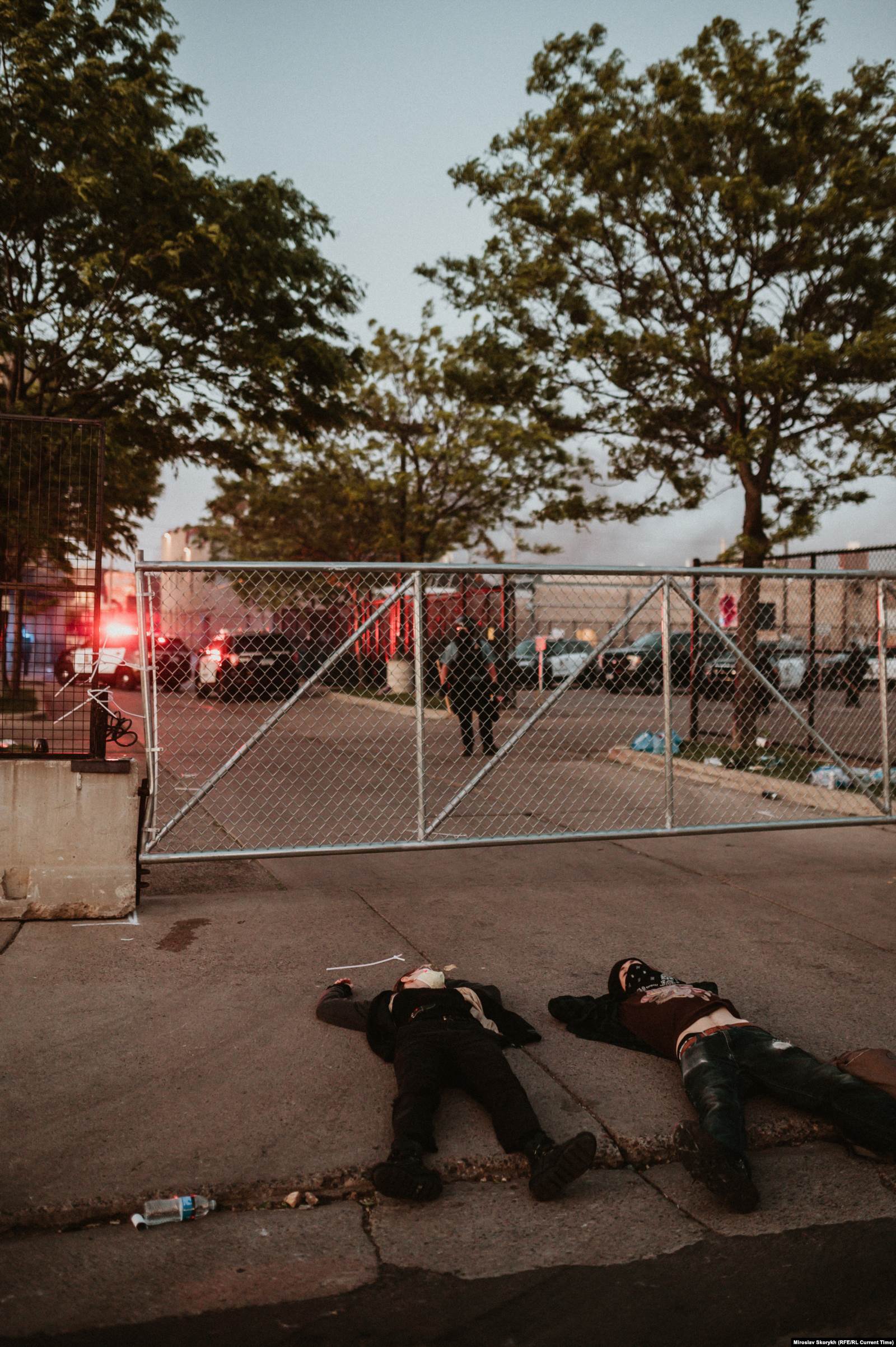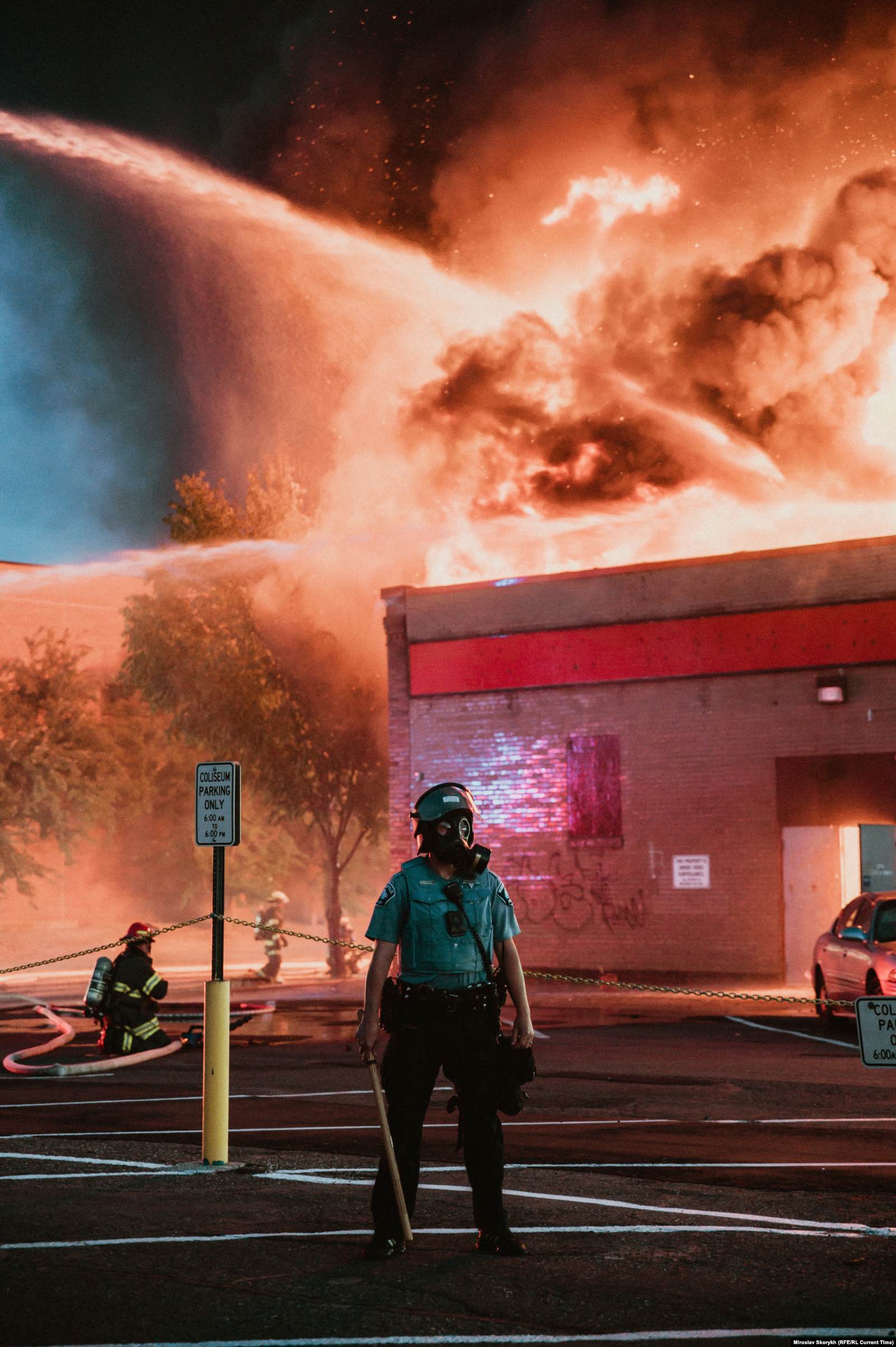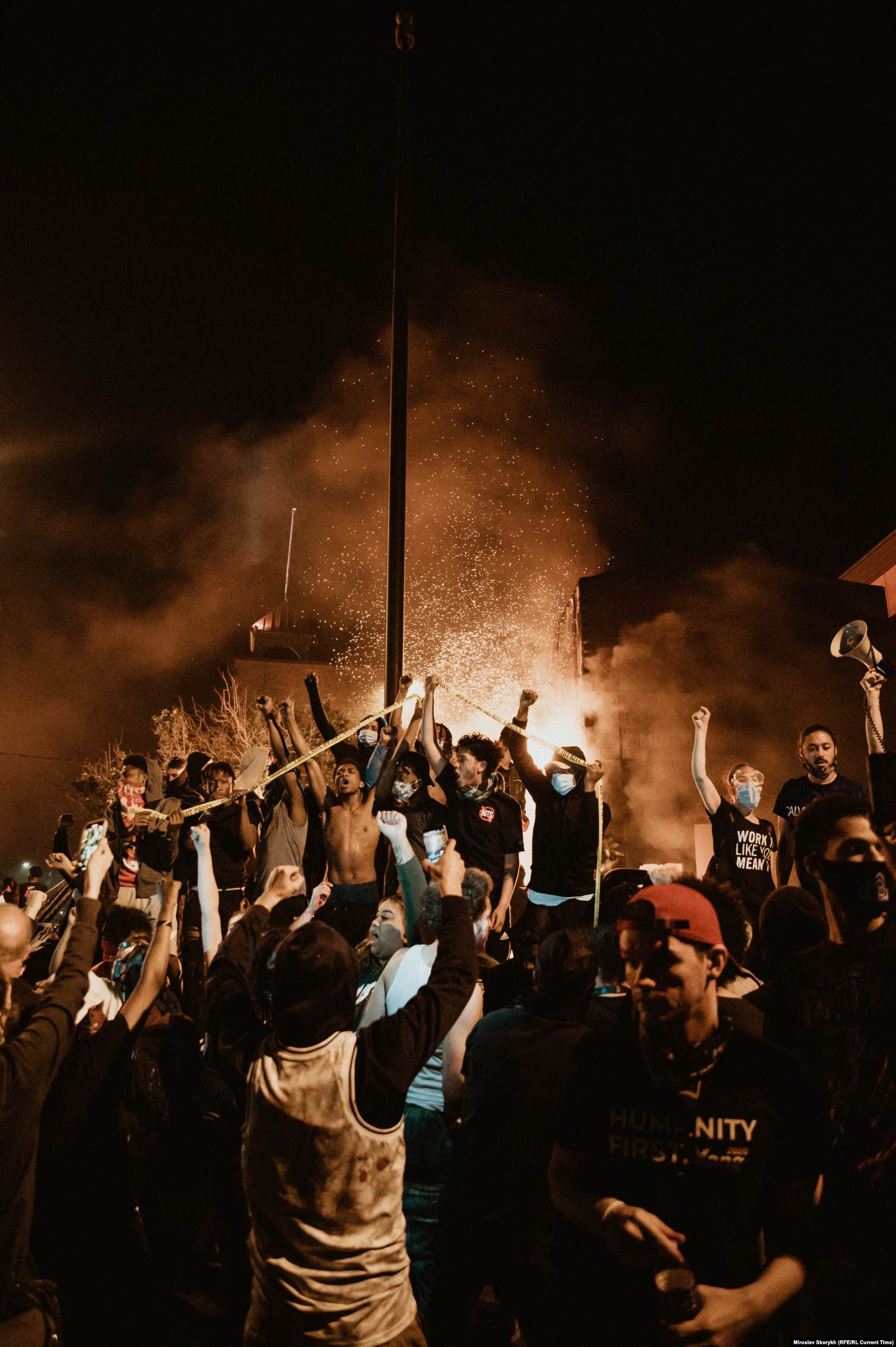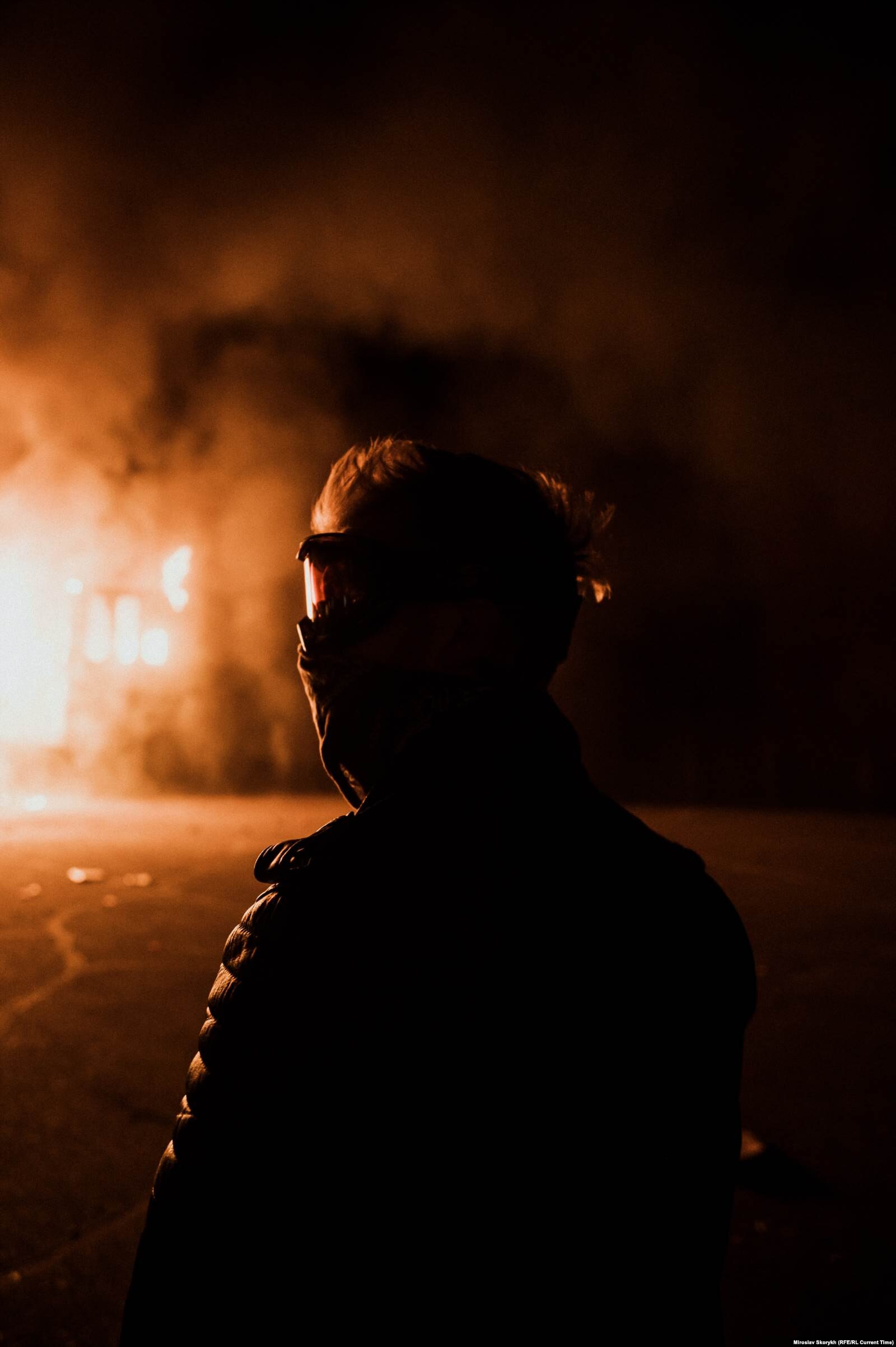 "I went around this [police] department and, at one point, the police decided to get out of there because they saw that there already wasn't any way out [of the situation]. My car was parked on the road by which they were leaving. I wanted to get in the car just to move it because I knew that people will start to throw something at the police."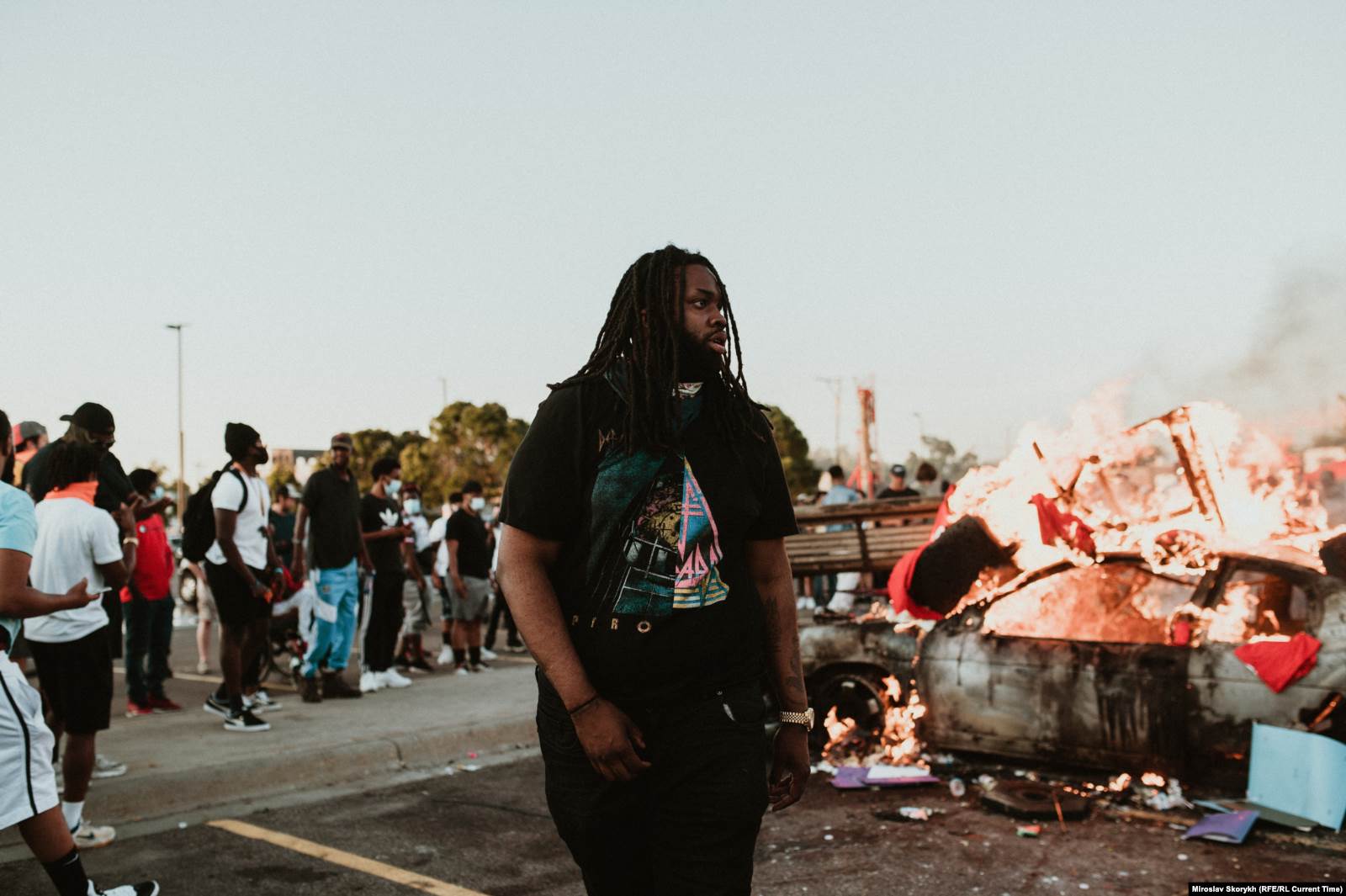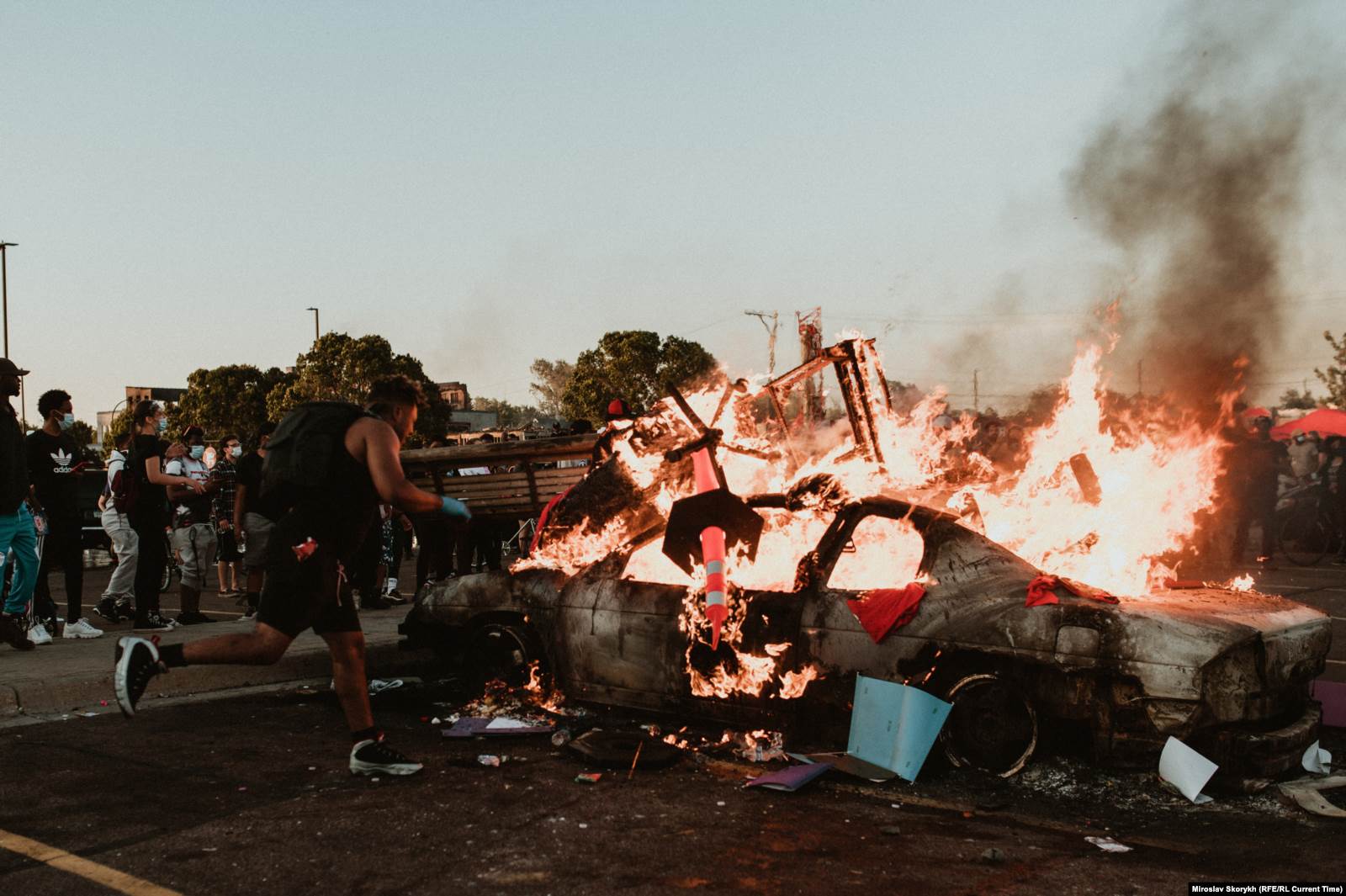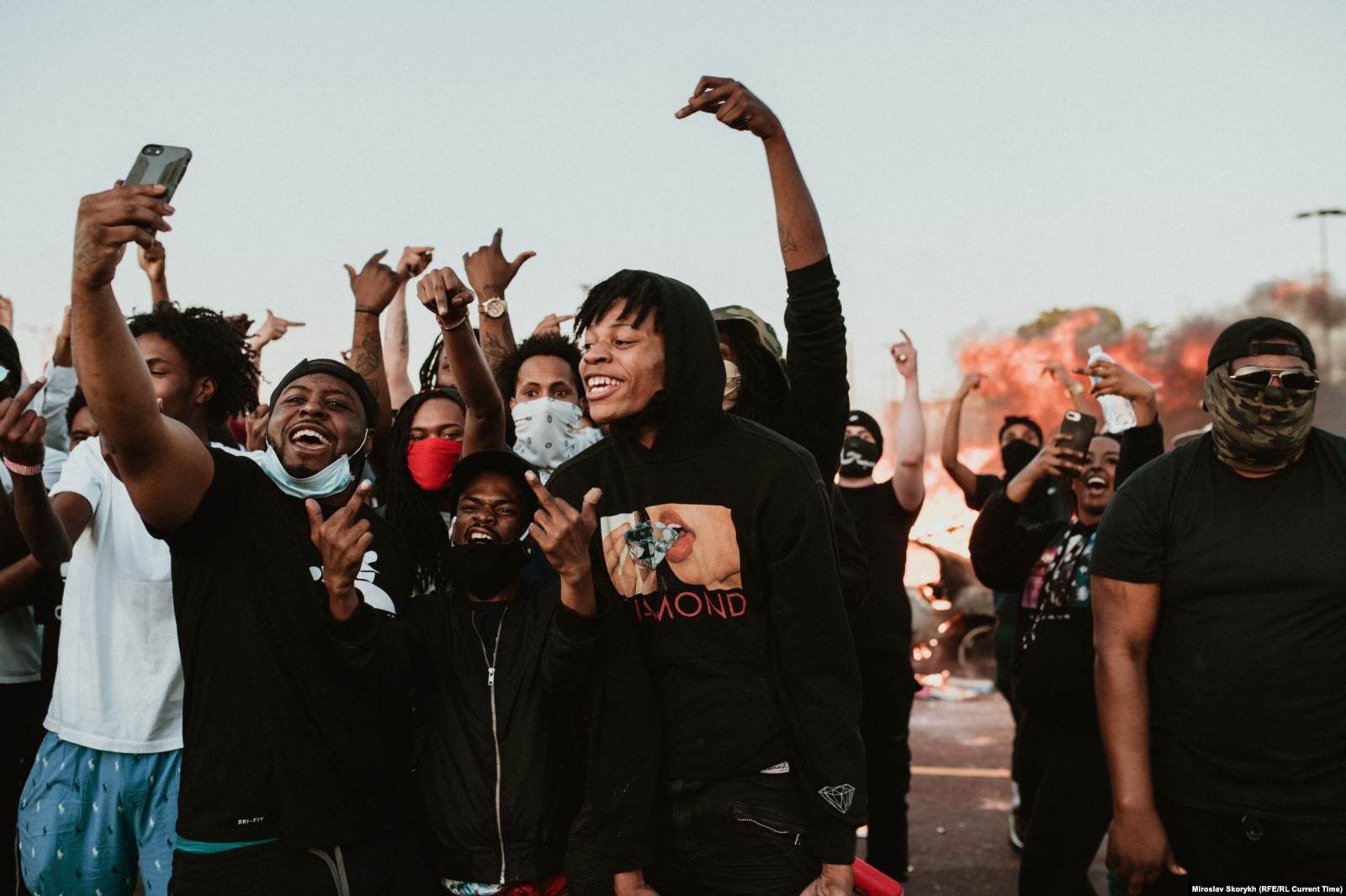 "Just as I'd sat down in the car, one police officer thought that I wanted to attack them and started to spray [tear] gas at me. I quickly turned around, got into the car through the passenger door, and left for somewhere else, further away, because [people] had started to throw things. A bottle of water flew into my car. Thank God, they didn't break anything. But the situation was very tense."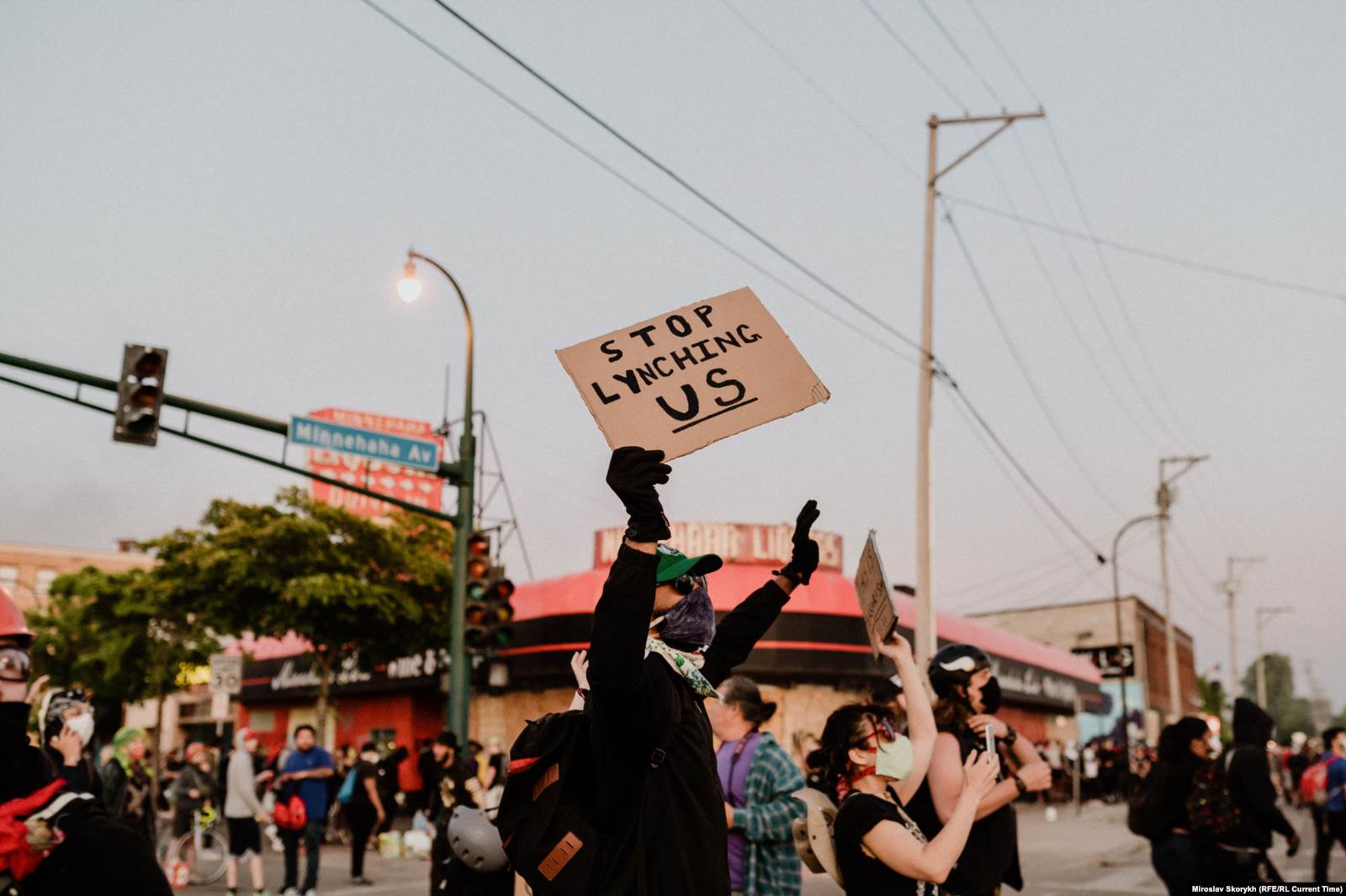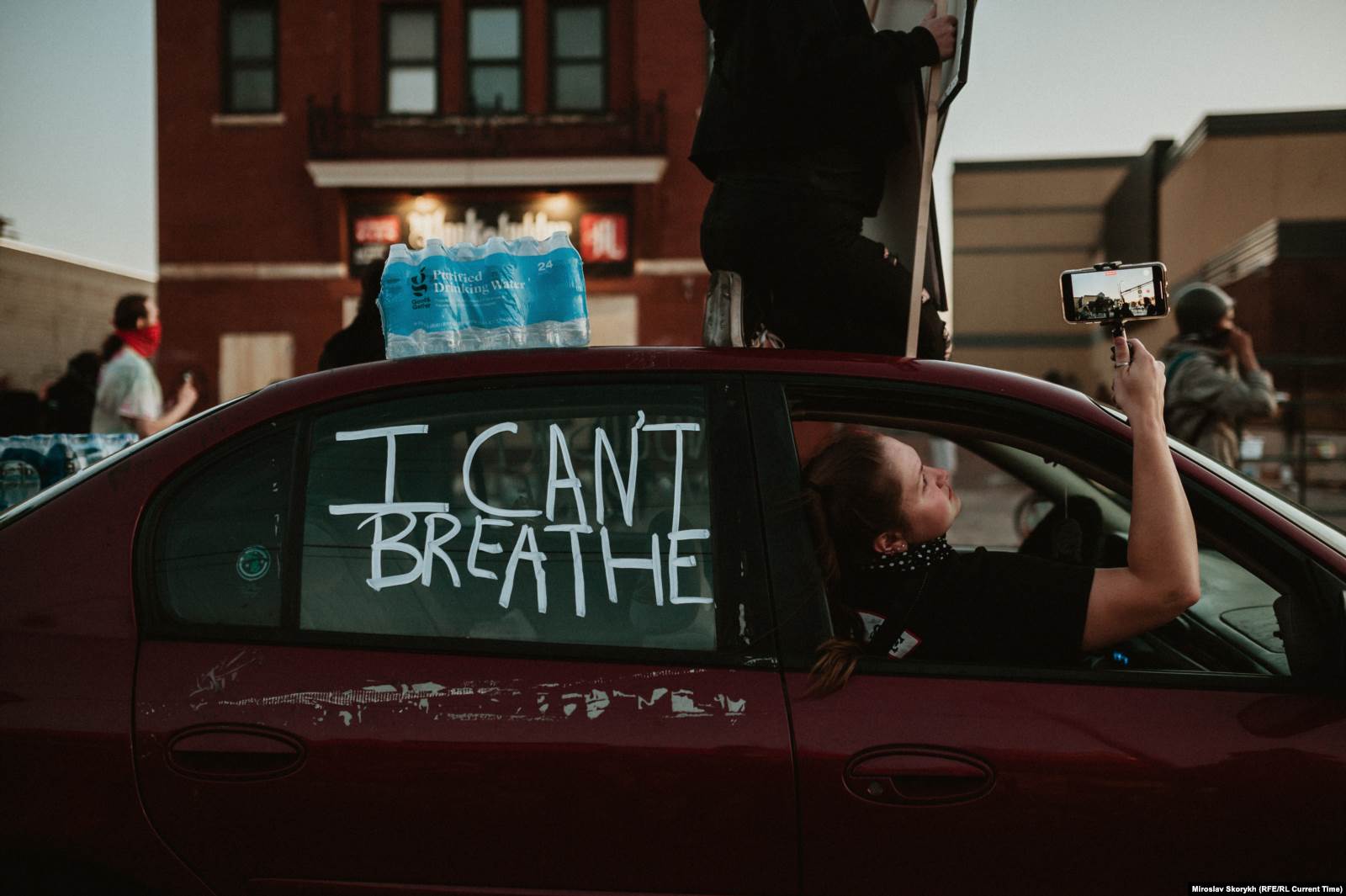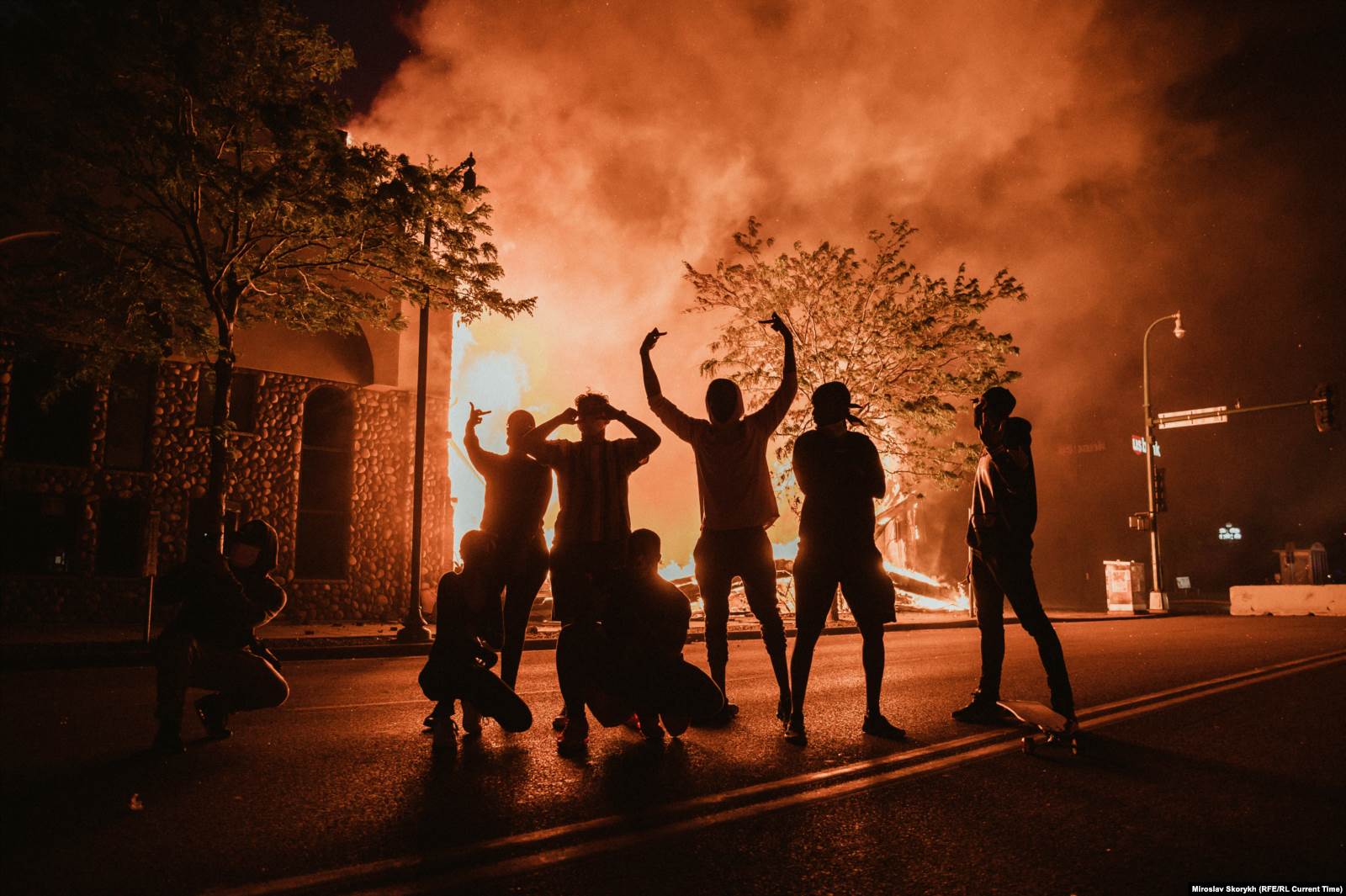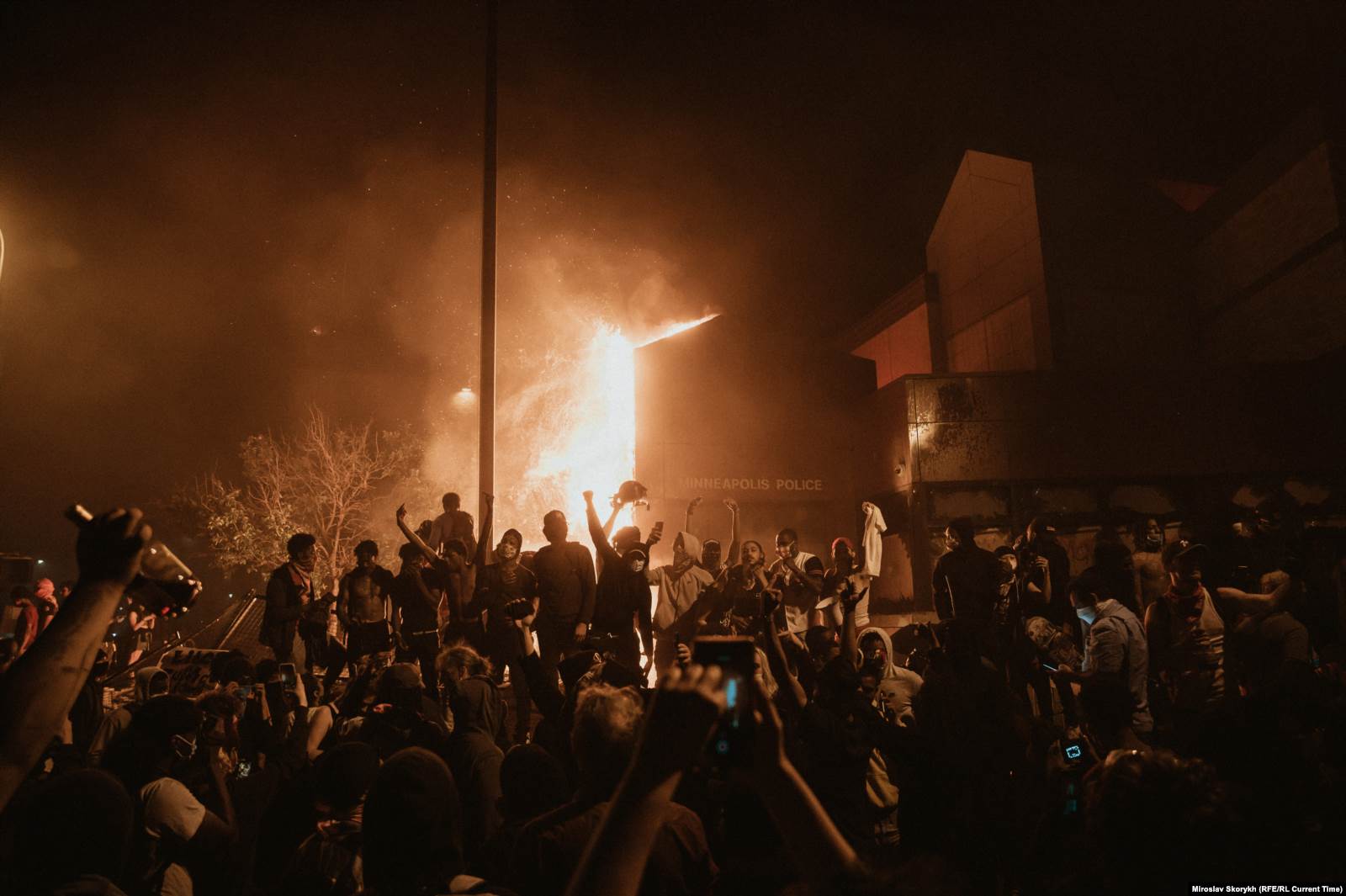 "When all [the police] had left, people just broke down the fences that surrounded the [police] department and began to smash and set fire to the building."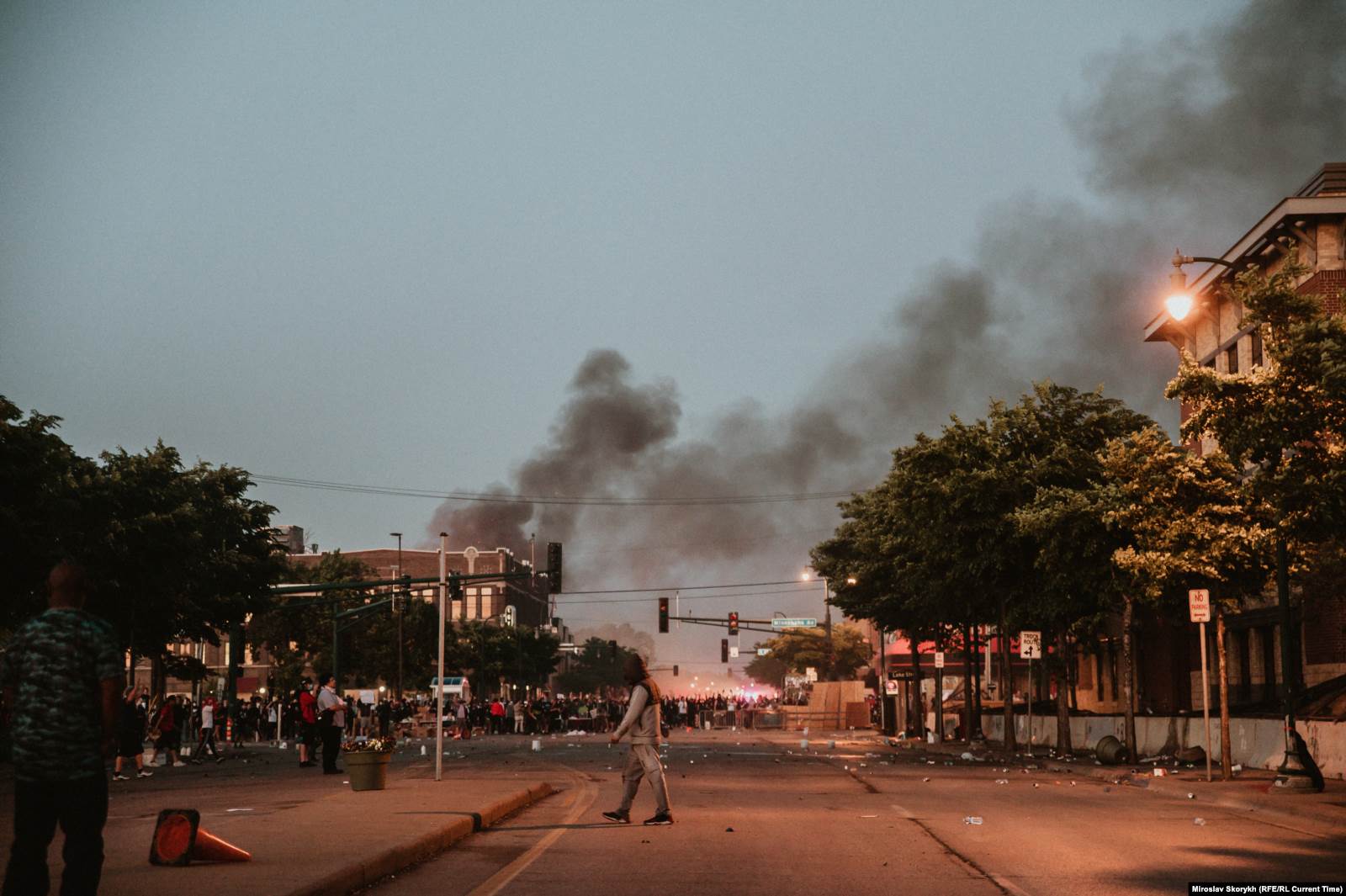 As of May 27, protests and unrest took place not only in Minneapolis and nearby Saint Paul, but in dozens of other U.S. cities. In early June, solidarity rallies and protests against racism began in European cities: The Hague, London, Paris, Stockholm, and others. A Change.org petition demanding "justice for George and his family" has received well over 15.85 million signatures.All four of the police officers who detained Floyd have been fired and charged. Derek Chauvin, the officer filmed pinning Floyd's neck to the sidewalk with his knee, faces charges of committing second-degree murder "without intent" during a third-degree assault. The three other officers have been charged with aiding and abetting second-degree murder and second-degree manslaughter. A trial date has not yet been set.